No trip to a Big City, be it north, south, west, or east (Have we done east? I do not think so…) is complete without a trip to the Large Market. The human male likes to buy their ginger-apple juice, and the female is always on the hunt for new apple varieties.
I have seen to it that there are no new apples today. There were going to be, but I had the produce manager hide them in the back.
Sigyn is excited because she has never seen a "real live yam" before.
She has made friends with sweet potatoes before, which people in this part of Midgard often mistakenly call yams, but this is her first encounter with the real thing. They're very large, but she's not afraid at all, my brave girl.
Odin's Eyeptatch! Sigyn, come over here and look at this! There is a veritable Fungal Festival going on here today! One whole display is nothing but chitinous Basidiomycetes. The bright yellow oyster mushroom is certainly eye-catching.
The plainer brown variety is a little less startling in its coloration.
(poke poke poke) Mushrooms feel so weird.
I do not know what this kind is called.
Looks like a pile of wood shavings, doesn't it? Here's another anonymous mass of mycelia:
And in case one is unable to choose, the emporium offers a thoughtful assortment box.
That would make a very good hostess gift. "Here you go–I brought you a box of expensive mixed toadstools. I know they don't work with your dinner menu, but you have to eat them within a day or so or they'll go all limp or get moldy and you'll feel guilty. Enjoy!"
Hmm. I wonder if I could persuade the human female to buy a box for herself? I could sneak in one of these: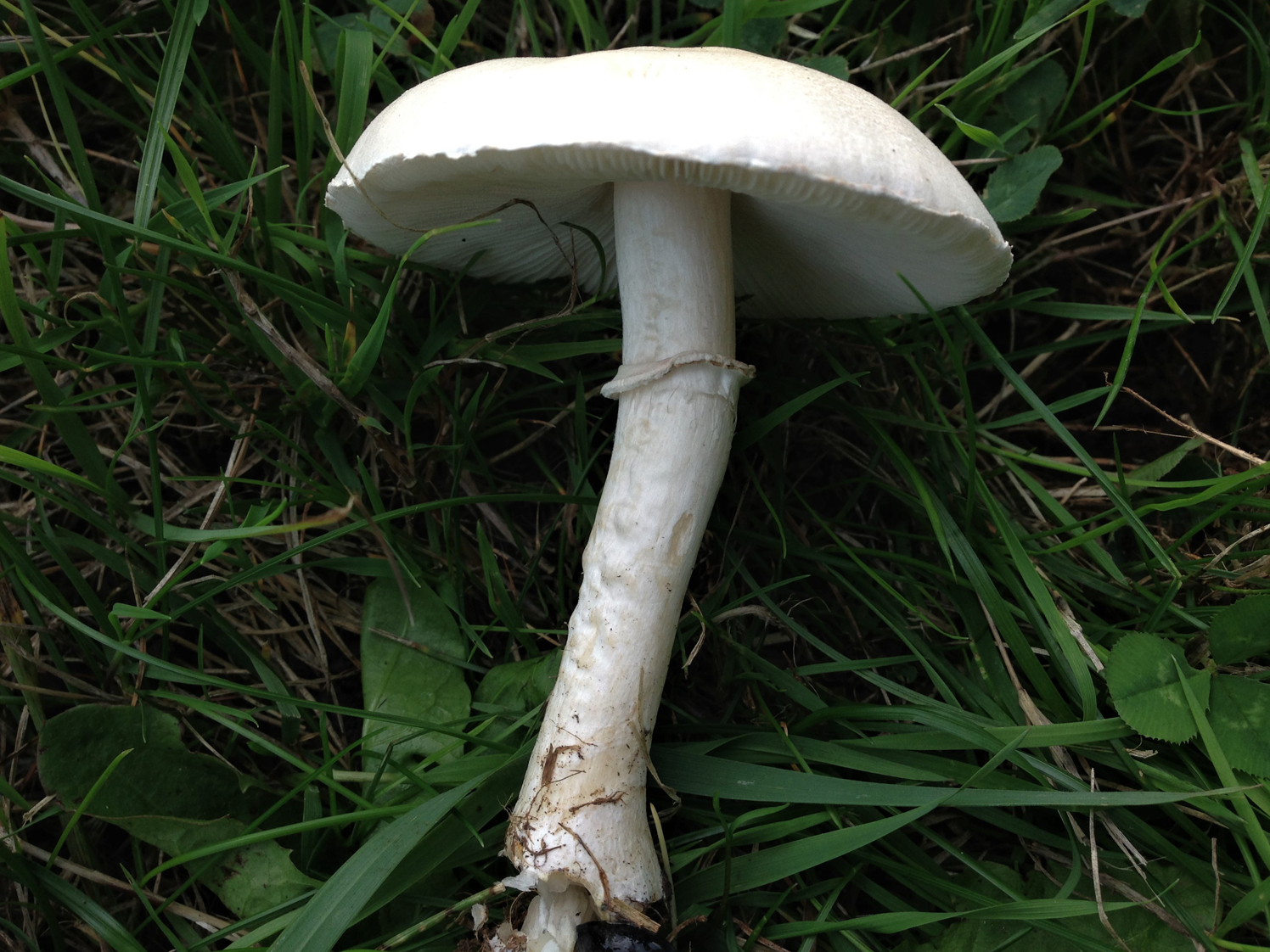 Sigyn has wandered off, attracted by the bright colors in another display:
Dragonfruit. And gaudy they definitely are! They come in yellow…
…as well as a pink that is an abomination unto mine eyes.
Dearest, are you certain that food should be that color?
She certainly is a bit of a magpie, attracted by all sorts of bright and shiny things. This soap, for instance.
It is certainly…colorful. I wonder–as you use it, do all the bits wear out at the same rate, or do the little chunks fall out as the matrix wears away? I might have to do some experimenting. Also, if this stuff is made in a loaf and then sliced, Why are no two pieces alike? I have the feeling this is going to be keeping me up nights…
We are nearly done here. The human female has found her favorite tortilla chips and the required gummy octopus-shaped candy. The male has found his juice and a few other tidbits. It is certainly not as much fun here as it was in the days when they were giving out samples around every corner. Get yourselves vaccinated, people! I want my samples back!
The only department left is the floral section. Sigyn, as could be predicted, has gone straight for the most colorful bunches, in this case some huge, waxy Ranunculus.
If you were to look up "yellow" in the dictionary, there would be a picture of those.
How many Sigyn-volumes are there in one Protea? I don't know, but I'm sure the number has a lot of zeros.
Some of the prepared bouquets are very pretty.
But I suppose I am a bit predictable myself. I find myself drawn to these hydrangeas.
They're green, and I just know that if I could convince the human female to take some home, I could induce them to shed copiously all over the house. Bonus points if the felines eat them and leave petal-y puke… Hmmm.
>|: [